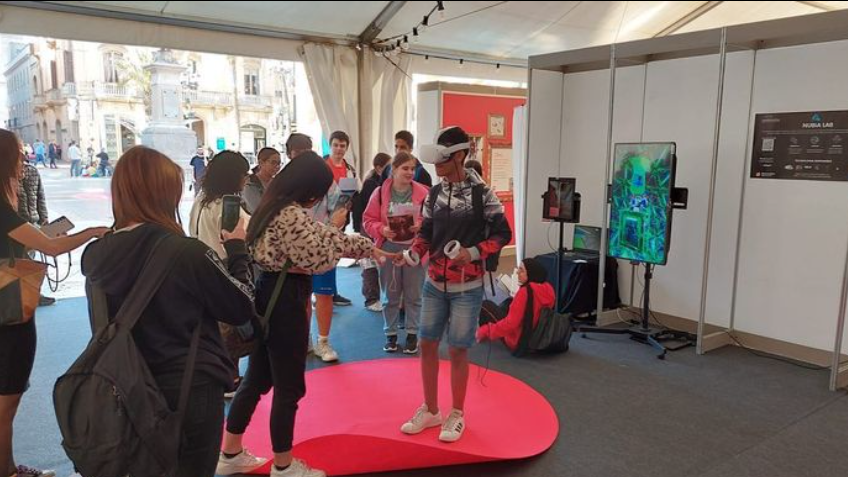 Petrogliphing Vilanova Exhibition
Today in Vilanova i la geltrú with Neapolis, in this year's edition of the Firadenovembre that today opens doors. The Plaza de la Vila presents various experiences in terms of innovation and sustainability. Introduce NUBIA LAB project as well as Petroglyphing Data by Mohsen Hazrati.
Mohsen developed for NUBIA Platform a newer version of Petrogliphing Data, now it combines event better the Liminal space between physical and digital spaces. The project consists of using a scanner to virtualize drawings and photographs to a world of virtual reality referring to what is known as Metaverse.
This new version of Petroglyphing Data is about looking at the Metaverse topic in a different way, in which, as humans, we already had many metaverses from the past.
The interaction is similar to how a user usually "Sign Up" for a Metaverse, we ask audience to sign up but with a Scanner, to write something on a paper or write directly on the scanner glass, in parallel, the VR piece receives every new scan on the computer in real time and create a new instantiate of a human[ish] creature, attached with the scanned image, falling down or appearing around in the environment, and eventually there will be some interactions between user and all creatures.
Today, over five thousand people enjoied the project and participated in the NUBIA Metvaerse Experience.