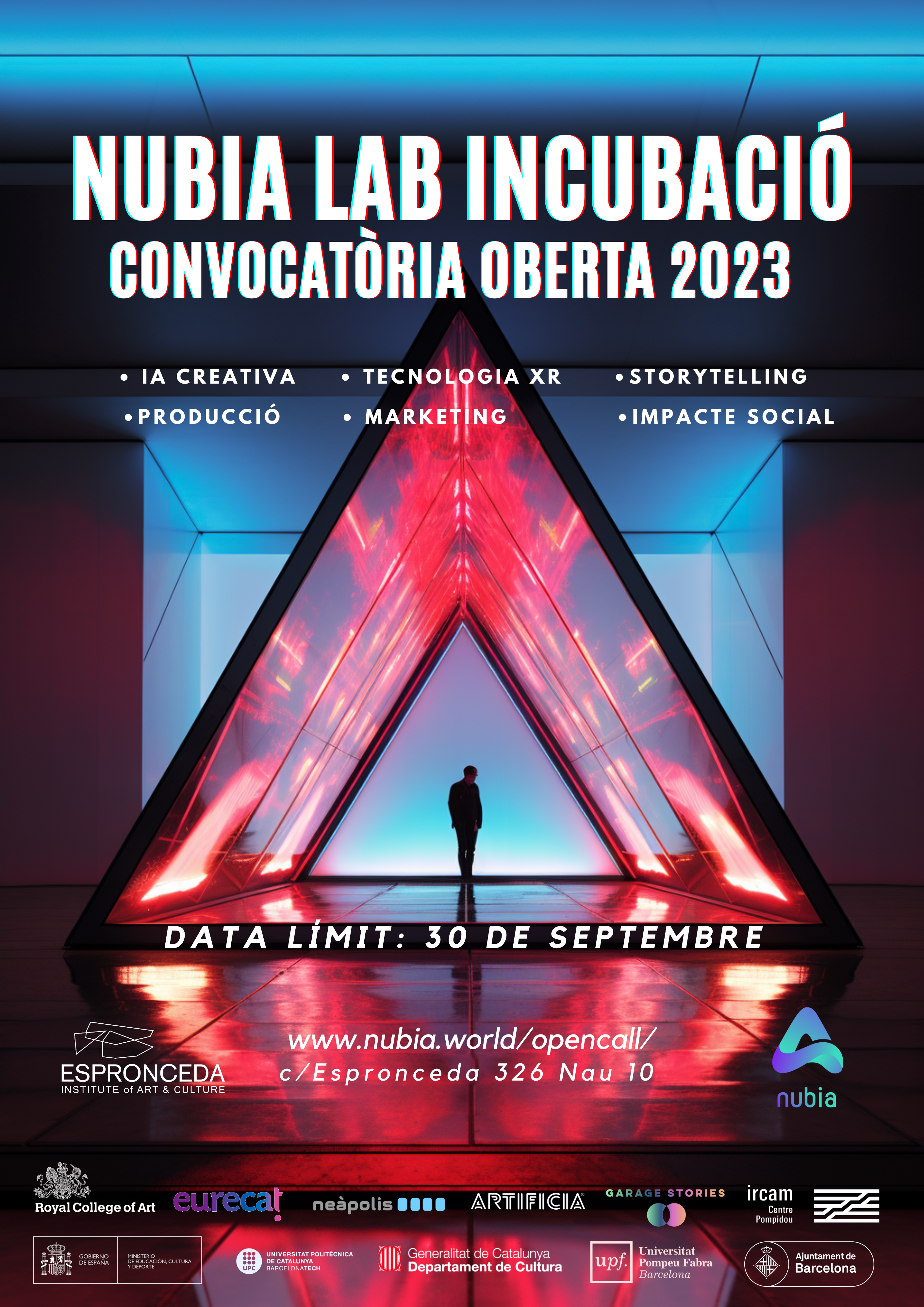 Metaverse, 3D Sound, Haptics, AI Music
NUBIA LAB INCUBACIÓ Open Call 2023
Local creative/ artists incubation program to help the development of innovative projects
Apply now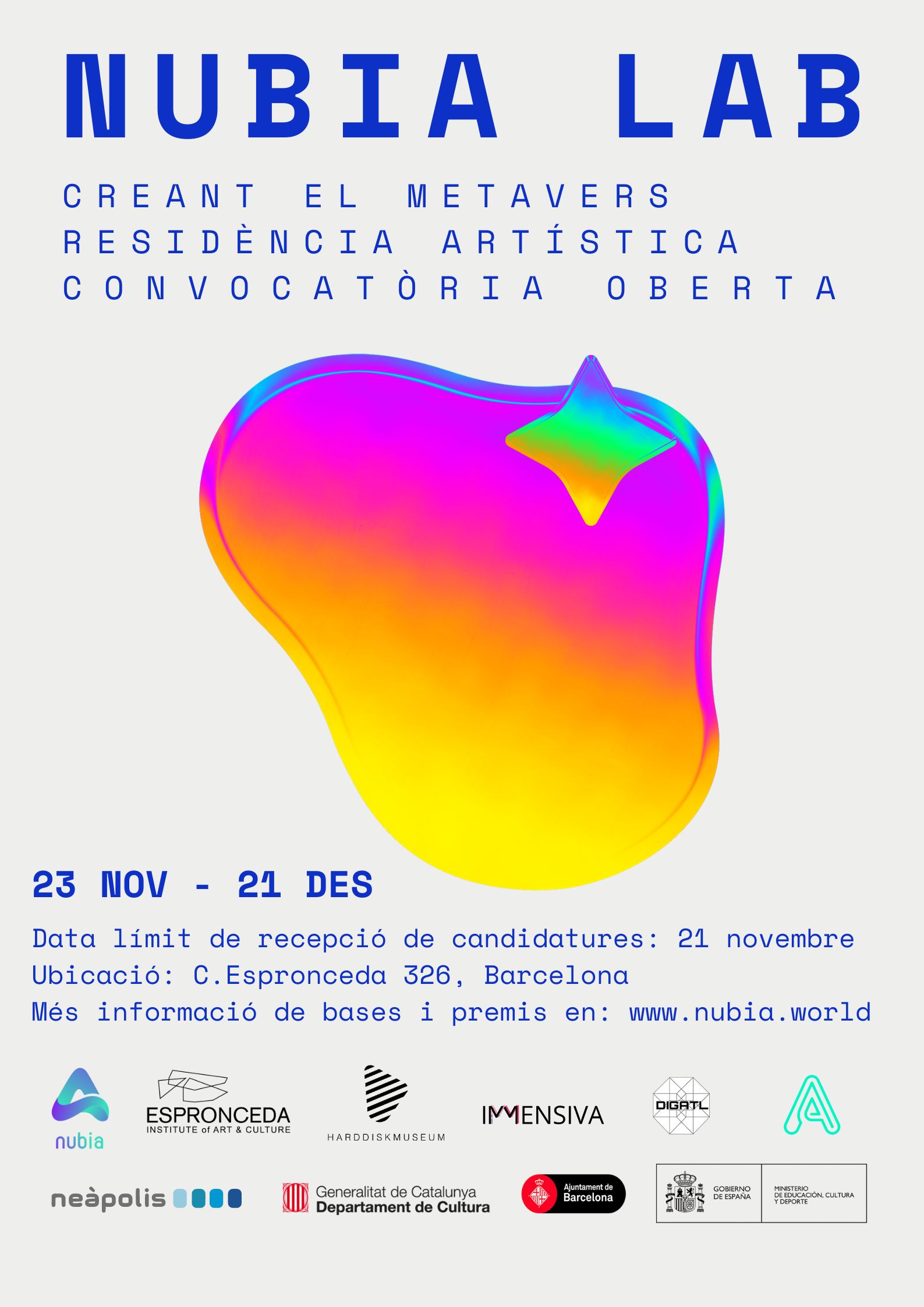 Metaverse Residence
NUBIA LAB Open Call
Participate in a collective and multidisciplinary Residence creating the Metaverse in the space of ESPRONCEDA Institute of Art and Culture.
Apply now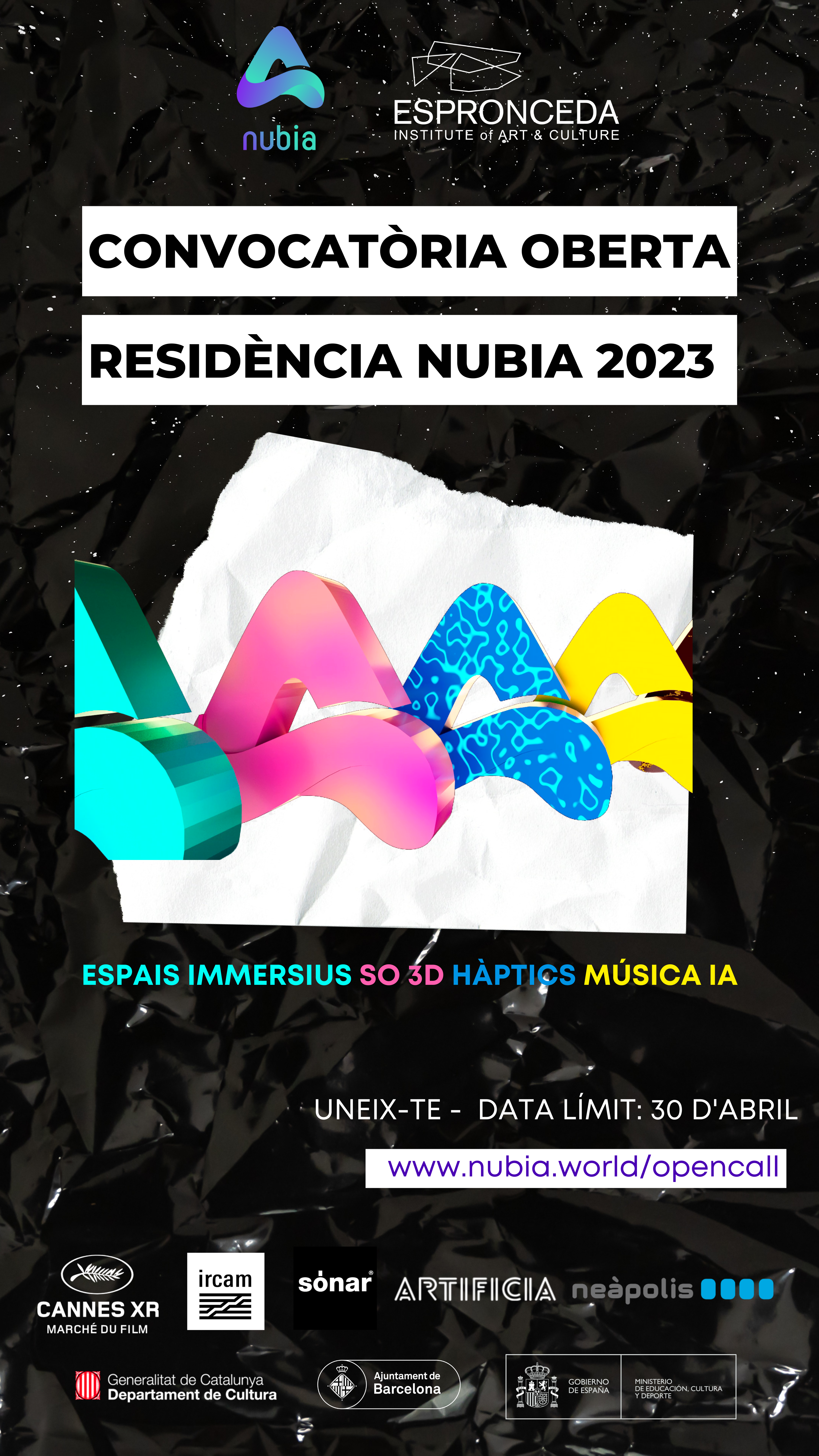 Metaverse, 3D Sound, Haptics, AI Music
NUBIA Open Call 2023
Creative residence in Barcelona, ESPRONCEDA- Institut d'Art i Cultura, for 4 weeks to create projects and prototypes with interdisciplinary teams with advanced technologies: XR, IA, scanners, sensors, holograms, 360 3D/sound projections and haptics.
Apply now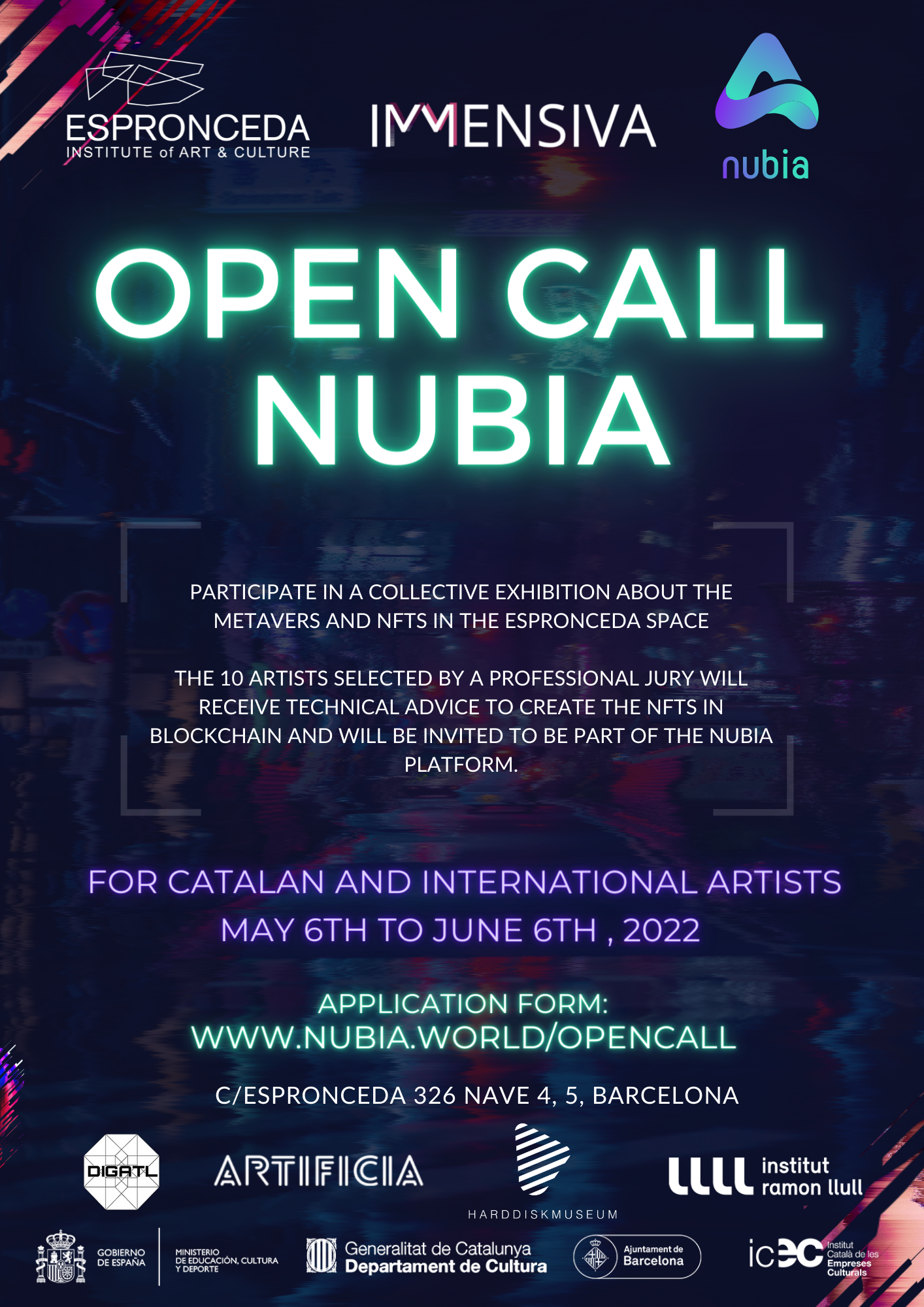 Metaverse and NFT
NUBIA Open Call 2022
Participate in a collective exhibition on the Metaverse and the NFTs that will be held the first week of September 2022 in space ESPRONCEDA.
Apply now