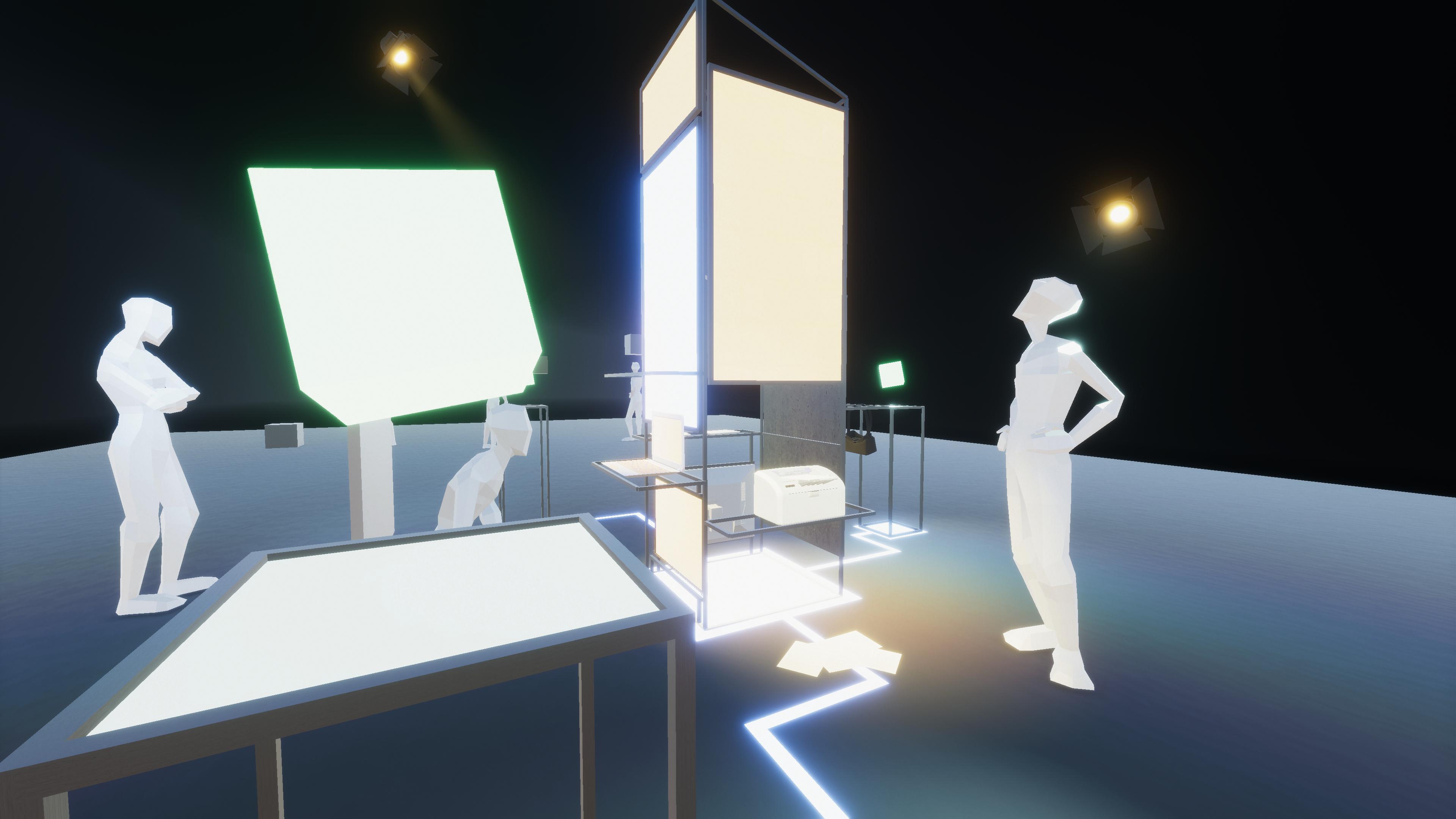 COMMON-AI-VERSE
Our proposition involves leveraging AI technology in the metaverse to develop 3-4 comprehensive experiences, using sensory and non-verbal inputs to gather data. To achieve this, we will employ open-source technologies, such as Arduinos, Jason, and Unity 3D Engine. The experiences will have a maximum of 10 participants and may include a takeaway action. A mediator will oversee the activities to ensure a seamless experience for all involved. Supplementary explanations will also be provided.
The physical space allocated for this project is roughly 25 m2, featuring a sloping roof. Our aim is to challenge conventional views of the "Metaverse" by constructing an inclusive yet peculiar environment that evokes a sense of openness and eliminates barriers.
Our objective is to generate a significant connection and a cooperative experience between the machine and the user, as a way to link the natural and artificial. Discover new interpretations and alternative forms of real-time communication between the physical and digital worlds. Opening a new path to the human experience in the digital space – metaverse-IA. Analysis of user behavior and adaptability to the system
We are completely dedicated to the triumph of this undertaking and thrilled to participate in Barcelona's grandest talent celebration.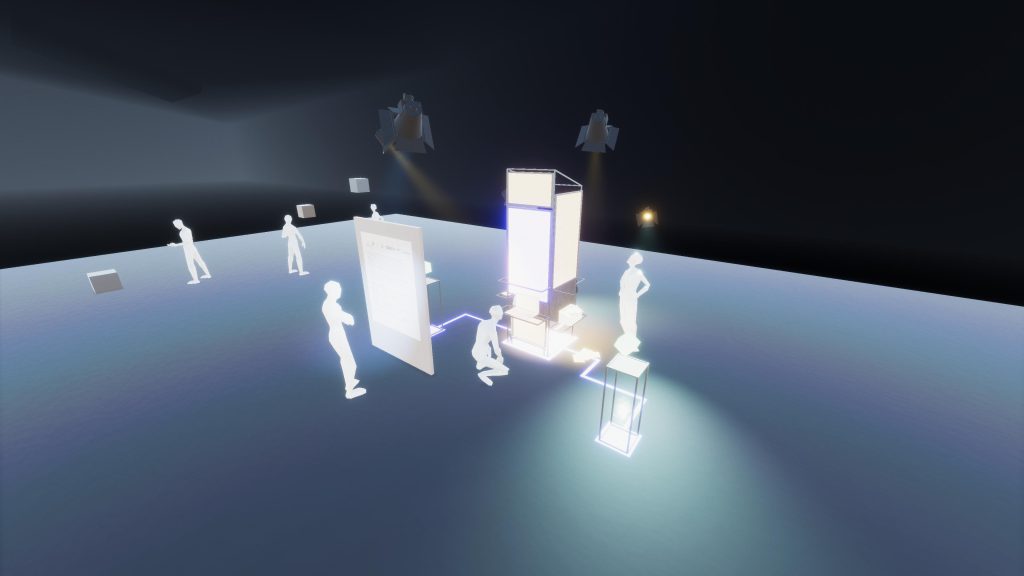 Artistic Vision
Our artistic concept for this project centers around discovering fresh and inventive methods for interacting with and developing an AI system. This entails incorporating human senses as inputs for the AI system, in addition to conventional device inputs. We are also exploring alternative input values, such as temperature, weight, fingerprints, and facial recognition. The ultimate objective is to generate an AI system that can be viewed as a "live creation" and that can be perceived through various mediums. We are also researching alternative methods for storing data in the AI system's database, including non-integer and non-verbal input values.
The installation is a hybrid of both virtual and physical elements, with inputs, reactions, and visualizations incorporated between the physical and virtual worlds. Our goal is to create an entirely new and unique experience that challenges the traditional boundaries of the artistic and technological fields.
Technical Vision
Our concept involves utilizing a set of technologies encapsulated as agents in a multi-agent system, with each technology representing a different type of AI that interacts with other agents and people in the exhibition. We want to emphasize the collaborative work and social aspect of multiple intelligences, rather than a single AI controlling everything. To further blur the line between the metaverse and the real world, we propose embedded AIs in both worlds.
For the multi-agent platform, we recommend using JADE, an open-source agent-agnostic platform that allows for various types of agents to be attached. We suggest mixing agents based on different AI approaches, such as cognitive architectures (e.g., Jason, AJAN, ACT-R, Soar) and machine learning (e.g., OpenAI GPT-3 API for text generation, Stable Diffusion or DALL-E for image generation, and DDSP or similar for music generation).
This is a tentative list, and we can add other agents based on the elements in the installation or even design our own. The ultimate goal is to create a multi-faceted and dynamic experience that showcases the potential of AI and its interactions with humans in the physical and virtual worlds.